The River Barrow Navigation… Ireland's oldest navigation and best kept secret
This waterway links the city of Waterford to Dublin the Capital. Work on the Barrow  Navigation started in 1761 at St. Mullins, below which the river is tidal.
It involved the construction of a series of canal cuts, to by-pass the shallows, and weirs to control the natural fall of the water and  provide sufficient depth for boats.
A towpath was cleared for horses towing the boats. In 1791 the Barrow Line was completed connecting Athy to Robertstown on the Grand Canal Main Line, thus providing a major navigation system through the heart of Ireland.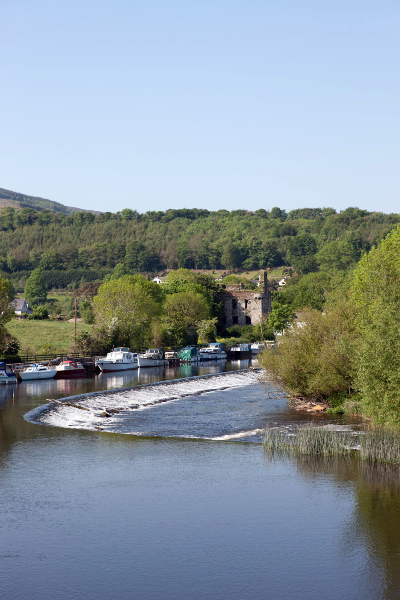 The Barrow River Navigation offers you 70 miles (120km) of river and canal cruising with 32 locks. You will need to read your charts carefully as there are very few markers ….It is quite exciting for the boat enthusiast and a real boating adventure.
---